A Few Things with City Candle Company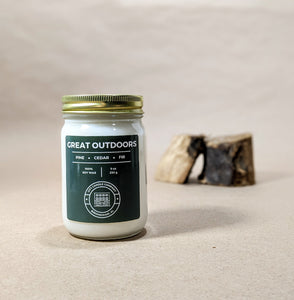 We've got a big day coming up this Saturday - we have not one, but TWO markets on Saturday, September 2nd!  Come see us from 7am - Noon at The Market at Pepper Place.  If you can't catch us in the morning, don't worry, we'll be at The Night Market at Cahaba Brewery from 4pm - 9pm!  College football is also starting up. Its going to be an awesome day.  We'll be doing a giveaway at this market - with every order, you'll get a free City Candle Company koozie!  But wait, there's more - with every order over $50,...
---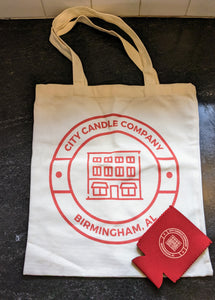 We've got an awesome market coming up this Saturday and we hope to see you there!  We'll be at the Night Market at Cahaba Brewery this Saturday from 4pm - 9pm.  We'll have all of our new Summer Seasonals on display, plus a new Luxury Candle, Azul!  We'll also have all of our Everyday Favorites, The Tea Series, the Spring Seasonals, and a special summer themed June Small Batch.  Hope to see you there.  For the first time, we'll be doing a giveaway at this market - with every order, you'll get a free City Candle Company koozie!  But wait,...
---
The last few markets we've participated in have been some of the best we've ever done.  And that's thanks to you all!  THANK YOU so much to all who have come out, bought a candle, hung with us, and contributed to making City Candle Company such a joy in my life.  As promised, we've got a few candle giveaway winners to announce: April Cahabazaar Winner - Sami Ericksonn! April Pepper Place - Jessica Allen! Congrats to you two!  I'll reach out to you each individually to get your choice of free candle and ensure we get those over to you pronto!...
---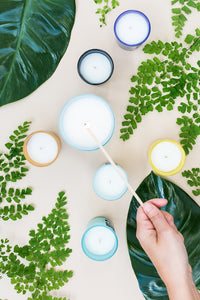 Candles have been used for centuries to add warmth, ambiance, and scent to homes and other spaces. They come in different shapes, sizes, and scents, and are made of various materials such as soy wax, beeswax, and paraffin wax. We, at City Candle Company, exclusively make soy wax candles for a multitude of reasons. However, the beauty and functionality of all candles can be diminished if they are not cared for properly. Why is Candle Care Important?Candles can be potentially dangerous if not used and cared for properly. Untrimmed wicks can lead to large flames, excessive smoking, and uneven burning,...
---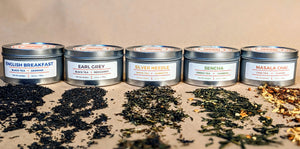 Two weeks ago, we launched a brand new collection: THE TEA SERIES!  A cup of tea is one of life's greatest, simple pleasures.  Loose leaf tea is especially fragrant and the perfect inspiration for a new candle lineup.  In this collection, we have: English Breakfast - clean and fragrant.  Reminiscent of the quintessential black tea everyone loves Earl Grey - elevated and sophisticated.  Bursting with bergamot and floral notes Silver Needles - named for a very popular type of White Tea, this candle is elegant and clean with subtle fruity notes Sencha - our riff on Green Tea.  Filled with earthy,...