A Few Things with City Candle Company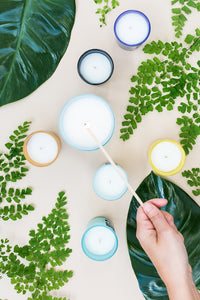 Candles have been used for centuries to add warmth, ambiance, and scent to homes and other spaces. They come in different shapes, sizes, and scents, and are made of various materials such as soy wax, beeswax, and paraffin wax. We, at City Candle Company, exclusively make soy wax candles for a multitude of reasons. However, the beauty and functionality of all candles can be diminished if they are not cared for properly. Why is Candle Care Important?Candles can be potentially dangerous if not used and cared for properly. Untrimmed wicks can lead to large flames, excessive smoking, and uneven burning,...
---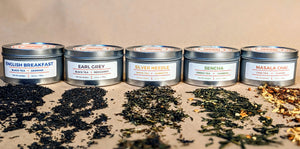 Two weeks ago, we launched a brand new collection: THE TEA SERIES!  A cup of tea is one of life's greatest, simple pleasures.  Loose leaf tea is especially fragrant and the perfect inspiration for a new candle lineup.  In this collection, we have: English Breakfast - clean and fragrant.  Reminiscent of the quintessential black tea everyone loves Earl Grey - elevated and sophisticated.  Bursting with bergamot and floral notes Silver Needles - named for a very popular type of White Tea, this candle is elegant and clean with subtle fruity notes Sencha - our riff on Green Tea.  Filled with earthy,...
---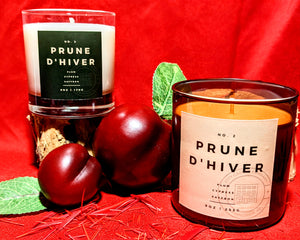 The Holidays are here! Today we released our Holiday 2022 lineup and it is awesome!  It includes the following: Cran - our November small batch.  An ode to Thanksgiving past and present Prune d'HIver - the second addition to our elevated, luxury line of candles Les Incompétents - one of our winter staples.  Woody, Spicy, Lovely Little Full, Lotta Sap - pure Christmas tree vibes. Peppermint Bark - a new winter seasonal. A little sweet treat for my peeps To kick the season off in style, we're offering 20% off ALL CANDLES on the website, no code required.  Discount automatically applied...
---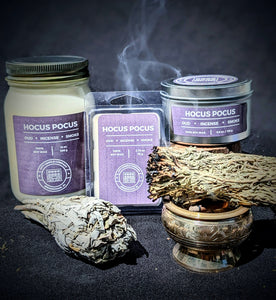 Its #spookyszn!!!  Today we released our October Small Batch - HOCUS POCUS.  This candle is one of the first we ever made wayyy back in the day.  However, we've saved it for just this occasion.  Hocus Pocus is a cauldron of fragrances - oud, incense, myrrh, frankincense, smoke, and so much more.  Meant to conjure scenes of a gathering of witches around a campfire, this candle is sure to be a seance for the senses.  Head to the shop now to get yours today! Miss out on this one at your own peril ☠️ A few things: We recently launched our full Fall slate...
---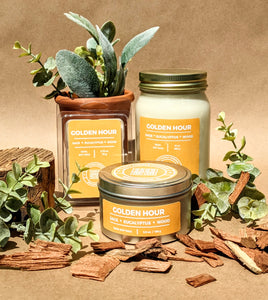 Today we released one of my favorite ever candles - GOLDEN HOUR.  This candle represents one of my favorite times of year.  The weather is just starting to change here in Birmingham but Summer is hanging on for dear life.  The mornings are cool, the afternoons hot but not nearly as humid.  And then the golden hour hits in late afternoon. As the sun goes down, it puts a shine and polish on all things natural and real.  This candle is perfectly blended to accompany the golden hour.  Filled with sacred sage, elegant eucalyptus, and musky wood notes, Golden Hour will...